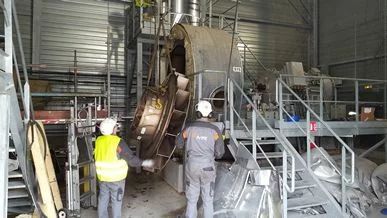 Whether in terms of the design, manufacture or maintenance, industrial air systems are what we to every day. We are committed to constantly learning and investing in new technologies, with the sole aim of being able to deliver exactly what our customers need and want. We have just won a maintenance contract renewal for specific rotating machines for a leading international iron and steel sector group.
This contract is based on the 3 core fundamentals that AVIME has developed over more than thirty years:
 Vibration analysis, predictive maintenance of fans and compressors
Air flows: Analysis, design and improvement
Turbo-machine mechanics: Design and improvement of shaft lines
Thanks to our commitment to continuing improvement, and in close collaboration with our end users, we have been able to hugely extend the life cycle (MTBF) for compressor boosters from 24,000 hours in 2005 to 34,000 hours in 2018.
This renewed demonstration of confidence by a major industrial group is further confirmation of the skills and expertise we are able to offer in this sector!
Please feel free to contact us if you are looking for customised and expert quality support in this sector.