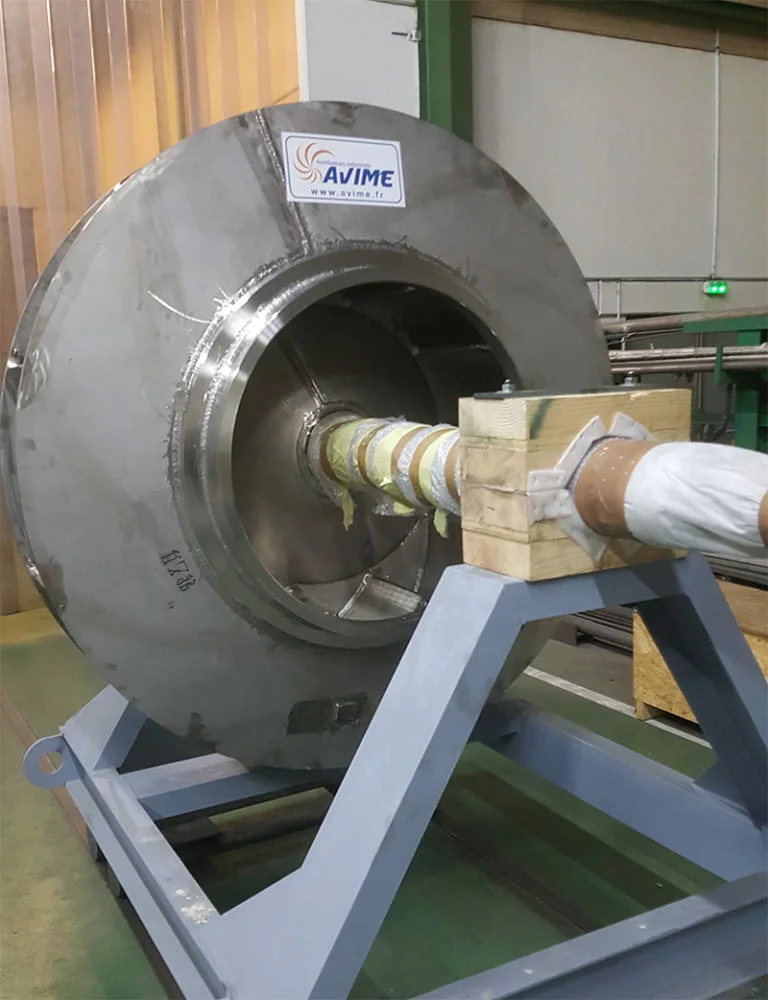 We have an acknowledged expertise in air systems, from the design and manufacture of industrial fans, turbines and compressors, to their maintenance. And this was why ARCELORMITTAL called on our know-how. A know-how developed over our 30 years in the sector and one based above all on the skills of each and every team member and on the synergy that exists between our teams.
For its end customer, ARCELORMITTAL, AVIME carried out the design work, the manufacture and the balancing of a 1.4462 stainless steel rotor (URANUS 45N). The design work included the CAD drafting and simulated strength testing of the wheel materials.
The wheel was then subject to a final machining and passivation.
For its rotation speed of 1,500 rpm, the class G2.5 dynamic balancing was performed on our SCHENCK H40 bench and the finished product then transported on a specially adapted support.
Are you considering a project involving the analysis, design and balancing of an industrial rotor or fan? If so, then please contact us straight away by phone or using our online contact form so that we can discuss your requirements.